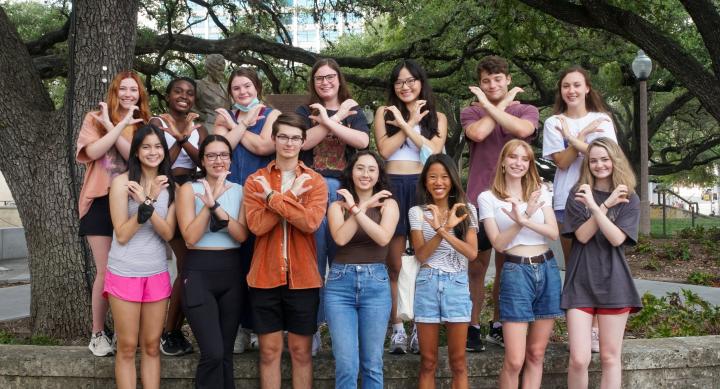 Who We Are 
Communication Council is the official student voice and governing body of the Moody College of Communication. With over 70 members from all six majors from the College, we're a diverse group of students with a passionate curiosity to finding new ways to improve our school.
We exist to bridge gaps between students, faculty, staff and administration between the College and the rest of the campus and Austin communities. We also afford community service and social opportunities to our members as a way to help foster responsible, well-rounded 21st century students.
You can find us handing out brain food during finals crunch time or hosting annual town halls to gauge student needs and present them to Moody College administration. We take our job seriously, but we don't take ourselves too seriously. Being fun, innovative and role models for one of the largest colleges at the University is at the core of our DNA.
Our meetings normally take place every Wednesday at 7 PM in the Dealey Center for New Media (DMC) first-floor lecture hall - that's right next to our headquarters in the Student Leadership Suite! They're open to the public, but if you'd like to make an announcement on behalf of your organization, you're encouraged to give us a heads up at utcommcouncil@gmail.com.
Communication Council
Location:
300 W Dean Keeton St.
DMC 1.202
Austin, Texas 78712
Email: