Policy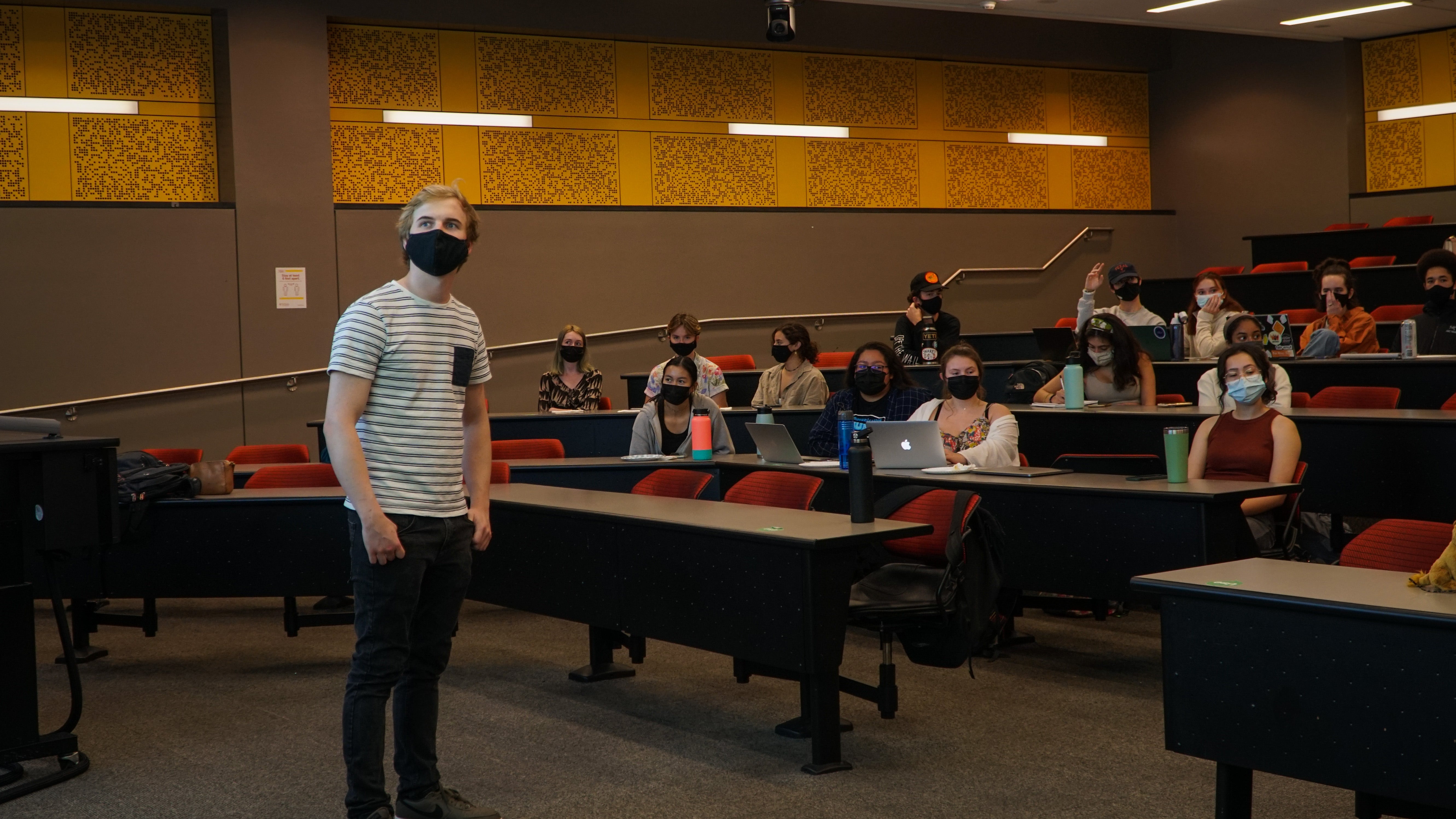 Policy oversees legislation writing initiatives to enact change within the college. It's a great way for Moody students to voice their opinions and concerns. The committee works together to write a resolution or a bill that impacts the college and/or council in a certain way. After it's receives a majority vote by CC members, it's passed to the Senate of College Councils for further approval and implementation. Suggest a policy for Moody or UT at this link!
CAR
CAR, Career and Alumni Relations, Committee works together to plan lectures with guest speakers that relate to the various majors in Moody College. They help prepare the students for the real world with other career-oriented events. One of CAR's most popular speaker series included inviting Emmy Award winning producer, director, and writer of Survivor – John Feist! CAR provides many networking and informative opportunities for Moody students.
Diversity & Inclusion
The CC Diversity & Inclusion Committee supports efforts to promote diversity & inclusion within Council, Moody, and UT at large. They do this through student roundtables, where students are offered opportunities to speak about their experiences with D&I, or through supporting local Austin efforts like the Mexic-Arte Museum. It's a great way to be involved and help make our school a better environment for everyone!
SIAC 
SIAC, Student Issue and Advisory Committee, works throughout the fall to research, plan, and prepare for a presentation called Town Hall in the spring. They conduct a college climate survey and then present the results to the Deans, faculty and students of the Moody College of Communication. SIAC plays a vital role in the success and improvement of students' college experience in the Moody College.
Special Events 
Special E. Committee hosts and executes events campus-wide and within the College of Communication. The committee works to promote Communication Council through our presence at University events and celebrations. Some of the main events Special E. works on are holding a booth at UT Explore, hosting Longhorn Schoolbus for kids to learn about Moody College majors, and hold activities at Forty Acres Fest.
Magazine
Magazine Committee works together to create Moody Magazine, the official publication of the Moody College of Communication. Each semester the Magazine Committee showcases Moody students and events. In addition to the magazine, Magazine Committee also create a monthly newsletter, Moody News, that announces and informs students of opportunities and happenings in the UT community and Moody College. Both of these publications are created by and for Moody students!
Media
Media Committee creates media content for other CC committees, other Moody orgs, and for Moody as a whole, all with the goal of informing students about upcoming events and opportunities that could be beneficial to them. This content mainly consists of graphics, photos/videos, and campaigns on our various social media platforms and our website. The committee's creative outlet allows them to serve and inform student and faculty of the college and hopefully make a difference in Moody as a whole.